Medical offices are quickly becoming one of the most popular options for patients looking to receive quality care in their local areas. However, leasing a medical practice office can be a daunting task. You need to find the right space, negotiate a lease agreement, and set up your clinic so that it is compliant with all applicable laws and regulations.
This guide will educate you on why it's a great idea to lease a medical office, the common pitfalls associated with this leasing process, and how you can negotiate a lease agreement that is favorable to your needs. Let's get started!
Medical office leasing can be an overwhelming process, but it is well worth the effort. With the right guidance and help, you can avoid common pitfalls and negotiate a lease agreement that meets the needs of your practice. Remember, as doctors continue to compete for patients, more and more of them are choosing to set up shop in medical offices.
The Pros of Leasing Medical Office Space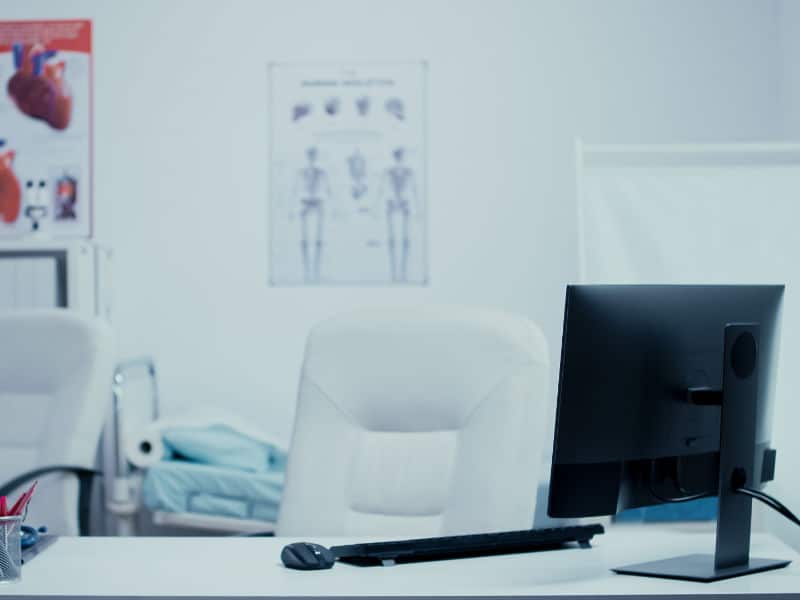 One of the biggest advantages of leasing a medical office space is the ability to adapt to the changing needs of your patients. Nowadays, with competition for patients at hospitals becoming fiercer, it's important to be able to offer them a convenient location for their visits. By becoming more accessible, you are likely to see a positive impact on your patient volumes in the long run.
Here is the list of additional pros for leasing medical office space:
1. Allow To Focus More on Your Patience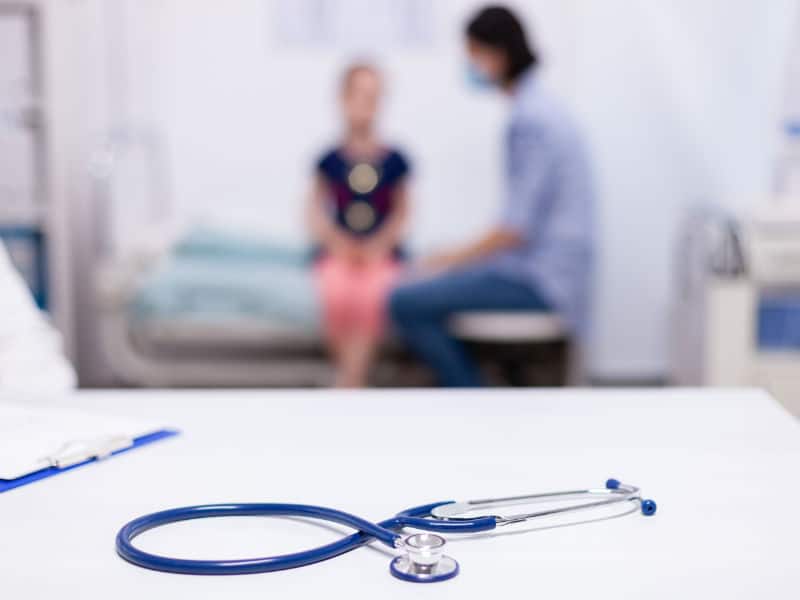 Another benefit of leasing a medical practice space is that you can focus on what really matters: providing quality healthcare to your patients. As healthcare professionals, you no longer need to worry about the day-to-day maintenance of your clinic as that will be handled by the leasing company. As a result, you free up valuable time and resources that can be better used to serve your patients.
2. Fewer Upfront Costs
When you purchase or build a new clinic, you are responsible for the huge upfront costs of the commercial real estate investment. Not only does this come with a large financial burden, but it also doesn't guarantee that your current space will enable your practice to grow in the future. A medical office lease contract typically only requires an initial deposit and monthly rent payments over the course of an agreed-upon lease term, which makes it easier to budget.
3. Better Accessibility for Patients
As more patients seek out medical services in their local areas, having a convenient location is key to maintaining a steady flow of clientele. Unlike hospital-based practices that are often located in crowded urban settings, medical offices can cater to patient needs by placing them near public transportation, restaurants, and other businesses.
4. Increase Flexibility
Change is always a constant in the medical industry, so it's important to have a lease agreement that allows you to make changes to your office space as needed. For example, if your practice experiences a sudden influx of patients, you'll want to be able to increase the size of your clinic without penalty. Also without money tied up in the property, you can invest in additional equipment to make your practice more effective and efficient.
5. Minimal Upkeep Required
There's a lot of work that goes into keeping a medical clinic running smoothly, and ensuring everything is in compliance with all of the applicable regulations and medical industry standards. By leasing a medical office space, you can rest assured that maintenance and other upkeep tasks will be taken care of by the property management company. This eliminates the need to hire additional staff members who would otherwise spend their time on these tasks, freeing them up to provide direct patient care.
6. Prime Location Options
When you lease a medical space, you can choose from a variety of locations to suit your practice. For instance, If you're looking for a bustling location that's near popular attractions and businesses, an urban area will likely provide the most opportunities for visibility and growth. However, keep in mind that these areas tend to be more expensive than other alternatives.
7. No Costly Buildout
If a medical office is already set up and ready for occupancy, it will likely require less buildout than a traditional office space. This means that you can get started seeing patients sooner, which is important if you're trying to grow your practice quickly. If you instead purchase a medical space, you will need to invest significantly more time, money, and resources into renovating the property first.
The Cons of Leasing Medical Office Space
1. Limited Control Over the Property
When you lease a property, you are giving up some control over how it is used and what happens to it in the future. This can be a problem if the leasing company decides to make changes to the building or sell it off to another party.
2. Long-Term Commitment Required
Landlords typically require tenants to sign a lease for a minimum of 3-5 years, with some leases lasting up to 10 years. This can be a problem if your practice experiences sudden growth or changes and you need to move to a larger space sooner than expected.
3. Increased Costs in the Long Run
While leasing may have fewer upfront costs than purchasing a property, it can actually end up being more expensive in the long run. This is because you will never build any equity in the property and will likely have to pay for any improvements or renovations that need to be made.
Medical Office Lease Terms You Should Be Aware of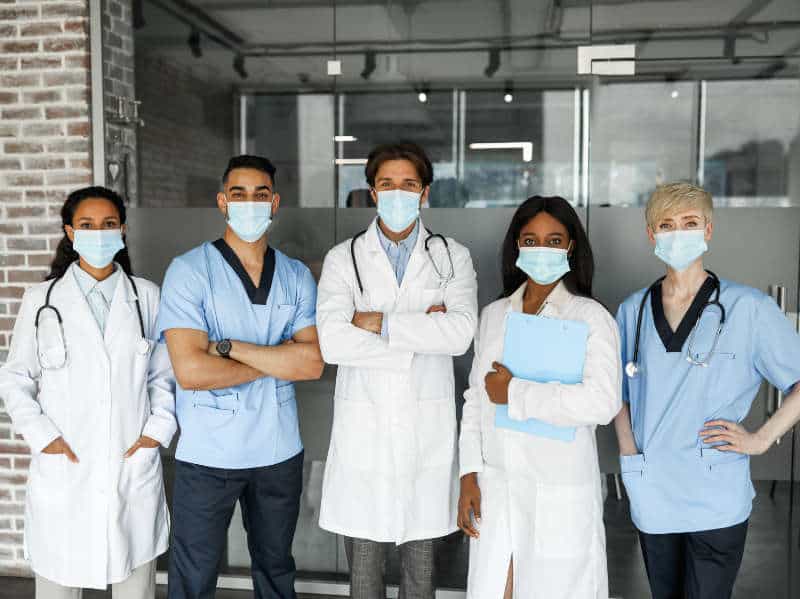 If you are able to locate ideal medical office space for rent, there are certain terms in the lease agreement that you should be aware of before signing on the dotted line.
Tenant improvement allowance
Does the landlord agree to make specific modifications or improvements to the property before you move in? If so, how much will they contribute?
Rentable vs Usable Square Feet
Be sure to ask about the difference between the rentable and usable square footage. The usable square footage is the actual space that you will have available to use, while the rentable square footage includes common areas such as lobbies, hallways, and restrooms. Be sure to clarify whether the quoted square footage includes common areas such as hallways, stairwells, and storage closets.
Operating expenses
These are the day-to-day costs associated with running and maintaining the property, such as utilities, janitorial services, trash removal, and landscaping.
Rent escalation clause
Does the lease include a requirement for regular rent increases? If so, when will they occur, and by how much? This can have a significant impact on your monthly budget.
Triple net lease
This type of lease gives you the legal right to occupy a space in exchange for paying all property taxes, building insurance, maintenance costs, and other expenses. Make sure you understand all the terms of a triple net lease before signing.
Sublease Options
In some cases, you may have the option to sublet part or all of your leased space to another tenant. If this is something that interests you, be sure to check if there are any restrictions on subleasing in the lease agreement.
Additional Considerations for Medical Office Leasing
Exclusivity Provisions
As medical service providers, it's actually important to ensure that you do not face competition from healthcare providers. It's essential, to negotiate an exclusivity provisions clause within the terms of your lease agreement that stipulates your practice is the only medical provider in the building.
Be sure to ask any potential landlords about their previous experience working with other medical practices and whether they would be willing to accommodate exclusive practice arrangements.
After Hours Utility Access
Medical practices will generally require access to utilities outside of standard business hours so that doctors and staff members can still provide services to patients after regular business hours. Ask the landlord if they are willing to allow your practice access to utilities outside business hours. If not, consider the cost of paying for a separate meter for after-hours utility usage.
Property Owner Rights and Limitations
In addition to negotiating the terms of your lease agreement, it's also important that you know what rights and limitations you'll have while occupying a property under a medical office leasing arrangement. Does your agreement limit the landlord's access to your medical pratice space? When it comes to patient privacy this is an important consideration.
You should also be aware of any zoning regulations or restrictions that might limit how you can use the space. For example, if you plan on providing medical services to children, you'll want to be sure that the property is zoned for a daycare center.
Hazardous Material and Biomedical Waste
Does the landlord have any regulations regarding the proper handling of hazardous materials such as biomedical waste? Make sure you understand how to dispose of all types of medical waste and what will be required for your office. Lastly, you'll also need to ensure that you know about and are compliant with any regulations governing the security, fire protection, and ventilation systems.
The Bottom Line
Leasing a medical office can be complex, but it's important to remember that landlords are often more willing to work with healthcare providers than other types of businesses. Despite the complexities, there are also many benefits to leasing a medical office, such as having more control over the property and not being responsible for maintenance and repair costs. By knowing what to look for and considering the unique needs of medical practice, you can negotiate an agreement that meets your needs and sets your business up for success.
If you need help with locating or negotiating a medical office leasing agreement, reach out to us. We have years of experience working with medical professionals and can help ensure you get the space you need at a price you can afford. Check out our case study on how we helped a dental practice set up an additional satellite medical office in Pasadena.