1. The Conflict Between Russia and Ukraine
If the invasion of Ukraine escalates to a long war, then the demand for hard assets, like commercial property will be impacted. Not as volatile as the stock market or as liquid as other financial investments, commercial real estate is a safe haven for most owners and investors. But if fear and uncertainty of war spread rapidly, the demand for commercial properties either to purchase, invest, or even lease will lessen.
Premium rents would surely start to decrease while many sale-purchase transactions would get delayed or called off. Buyers, investors, and even lenders would take a wait-and-see approach as the conflict in Ukraine drags on. Just like the early stages of the Covid pandemic, when no one can tell how long this crisis would last, such conflict can definitely slow CRE activity in the LA market, its suburb cities, and other parts of the U.S.
2. Higher Demand for Energy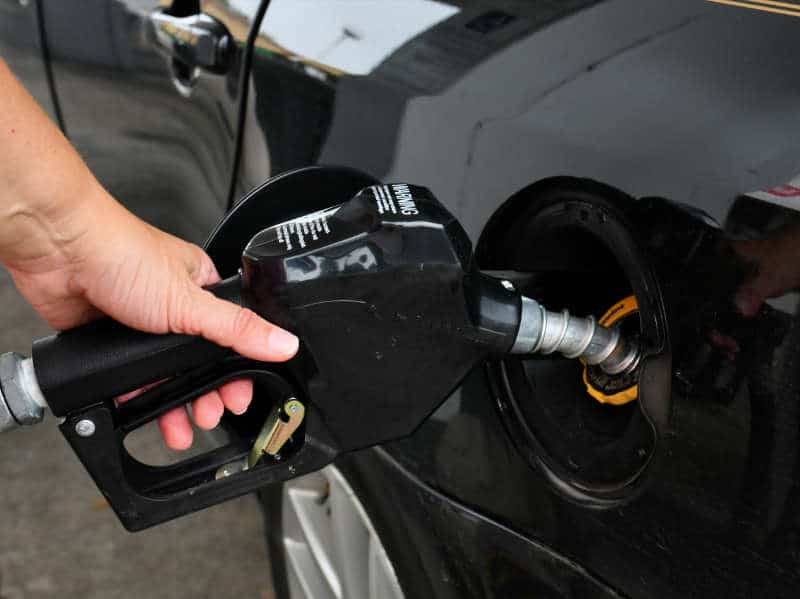 With the Ukraine crisis dragging on, it is expected to have a significant impact on energy costs in particular for commercial buildings that use natural gas in relation to other commodities. With gas pushing over $6.00 per gallon (and expected to go higher) in Los Angeles and other parts of Southern California, it will cost more to heat and service commercial buildings.
Because of the reliance on crude oil and natural gas, the daisy chain effect of inflation can drive energy prices, even electricity and water usage through the roof. As such, transportations costs will increase. Construction material costs will rise. Basic necessitates such as food, clothing, and housing all be impacted.
3. Inflation & Beyond
Even though rising inflation could remain positive for certain commercial real estate properties like Triple Net investments or Industrial Gross, as long as the operating expenses remain stable and provisions in the lease agreement like CPI adjustments and Prop 13 protection guard against future cashflow and losses, any slight change or deviation could hurt property owners eventually, in particular mom-and-pop owners.
For some, the reality can be devasting. For instance, apartment owners under Los Angeles Rent Stabilization Ordinance (RS0) cannot raise rents to offset increased operating expenses due to imposed rent increase freeze mandate due to the local city pandemic moratorium. Owners in turn could try and apply for a "just and reasonable rent increase (J&R)" if the current net operating income is less than base year NOI adjusted for inflation. Go luck to recapture loss revenue!
The process and review by the local city departments are painful and time-consuming with slight relief. Imagine going to the DMW and waiting hours before even taking your renewal driving test. A dream at best.
Having no buffer, safety-net, and unable to pass such expenses to the tenants, such owners may consider selling or foreclosing. Others may draw assistance for unpaid rent through the "Rent Relief – Housing is Key" program, forbearing a commercial loan (do not know if that is possible) or applying for PPP loans through CARES ACT maybe not be enough to withstand the blows of rising inflation.
Even smaller business tenants, if not protected with provisions of the lease agreement like capping operating pass-throughs expenses, limiting rent increases with a fixed rate instead of CPI adjustment, the ability to sublease space, and more, many will incur the brunt of the owner's property operating expenses and may be forced to close shop if products or services aren't selling as fast as demanded Again, others will apply for PPP loans through CARES ACT to sustain the effects of inflation, but for how long? Just like a revolving credit card with increased balance monthly payments are getting larger each time unless the debt is paid down.
Therefore, the rise of inflation may hurt or devastate many smaller-to-middle business tenants while for property owners with certain commercial property classes: industrial, retail or office, it is a great hedge and a benefit.
The outcome of inflation is a mix-bag to the one it impacts. Not being protected from inflation will create havoc by eating up profits and purchasing power for most overall in many LA business communities.
4. Supply Chain Glitches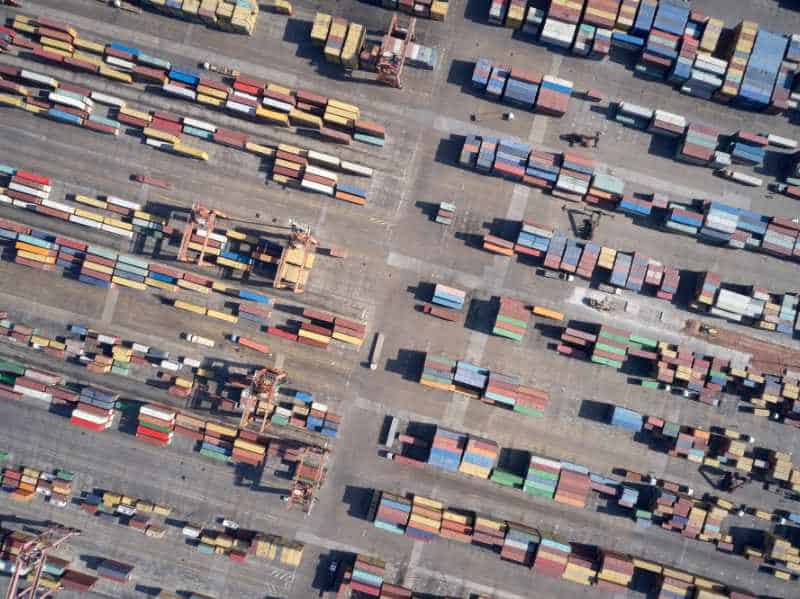 Supply chain bottleneck issues in Los Angeles and Long Beach California are creating long waiting lines for products once sold in retail stores. This phenomenon started to occur after the COVID pandemic started. With limited supply and delays in delivery, retail shops are pressured to rethink their supply chain strategies.
Smaller specialized retailers are having difficulty keeping shelves fully stocked as compared to the larger institutional retailers, who have access to various submarkets throughout the country. The one who can bring products faster to customers is the one winning the war on supply chain shortages.
To combat the glitches of the supply chain or prevent a shortage of products or out-of-stock scenarios, many retailers turned to industrial warehousing for an immediate solution. But with vacancy at an all-time low of 1.5% by, the end of 2021 (source: The Real Deal) in the Los Angeles area, retailers especially e-Commerce and medical marijuana businesses, are desperately searching for additional space to warehouse products with limited stock in the market.
Plus, due to the increased competition from industrial facilities by others like investors, manufacturers, service trade companies, or office end-users, the surge for properties both for lease and purchase remained extremely low. Now with inflation ticking higher and increased cost of development entwined with high labor costs makes the process to bring new industrial properties is a daunting task but possible.
5. The Wacky and Insane City Proposed LA legislation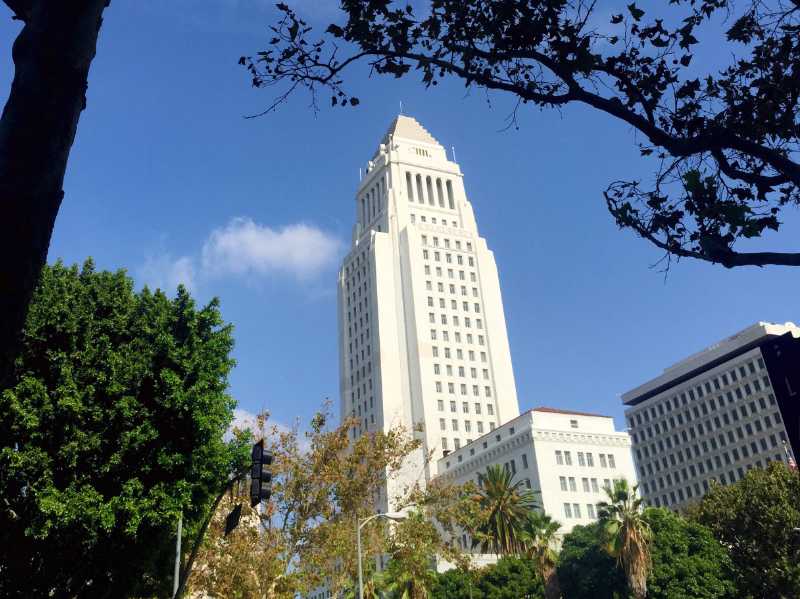 Three city council members have proposed to targe discriminatory rent practices for an apartment or residential income landlords. This new proposal would [1] prohibit inquiring about a prospective tenant's failure to pay rent or bills during the COVID-19 emergency period, prior or current participation in a rental assistance program, eviction history, or credit history [2] require landlords to disclose in writing to prospective applicants the screening criteria they use to evaluate and select tenants and landlords would also be required to tell rejected tenants why they were not successful in renting the unit (source: The Eastside March 9, 2022).
These draconian rules will prohibit landlords from evaluating prospective tenants based on the renter's application history, or upon any related information received. Therefore, the tenant's financial history, credit report, or criminal information would be invalid. This in itself would take away the right of the landlord to properly screen its tenant while forging the tenant's ability to pay rent.
Lessening the rules for tenant responsibility opens the door for lawsuits against landlords by tenants and/or related nonprofit city organizations and damages the landlord's property rights and protection under the current law.
Other means to its end. A ballot measure proposed by 'United to House L.A' would enact in new tax initiative to fight for homeless crisis throughout Los Angeles. The proposed initiative would tax real estate properties valued at $5-10 million once at 4 percent then properties selling more than $10 million would be taxed once at 5 percent.
Without a doubt, there is a major homeless crisis in Los Angeles as well as other parts of the country. But to consider or implement this policy would have not been wise and would hurt the local real estate market both commercial and residential. With many homeless programs and alternative state and local funding available, this is just another approach to eliminate Prop 13 protection for California property owners by politicians. Surely the homeless crisis is a major issue but alternative methods must be considered.
Is there a silver lining to these situations?
While there are definitely challenges ahead, those that take the long-term view understand that all markets have their cycles and real estate is no different. There are still opportunities to be had in the Los Angeles Commercial Real Estate market, you just have to know where to look. With the guidance of experienced real estate brokers that understand the market and have their finger on the pulse, you can still find great opportunities. If you find yourself in the market for a CRE property, reach out to us and I'll be happy to help you navigate these waters.
The Bottom Line
The Los Angeles real estate market is like a giant ship that has many moving parts. While there are challenges, the market continues to move forward and adjust. The combination of new technologies, along with increased investment from foreign and domestic sources, has resulted in a stronger and more resilient commercial real estate market. Despite headwinds, the fundamentals remain strong and there is a tremendous amount of opportunity for those who are willing to take on the challenges. If you're looking opportunities in CRE rentals Los Angeles, we can help!
Sources: