If you are a business owner who is looking for new and innovative ways to market your commercial property, you should consider using virtual tours. Virtual tours are a great way to show off your property to potential tenants or buyers. They allow potential customers to explore the property from the comfort of their own homes, and they can do so without having to schedule an appointment. In this blog post, we will discuss the benefits of using virtual tours for commercial property.
Virtual tours can be helpful to businesses in a lot of ways. Not only do they give customers a more engaging experience, but they can also help your site rank higher in search engines and bring in new customers.
Key Takeaways
Virtual tours are a great way to showcase commercial properties.
They can help you make more money by attracting new tenants and allowing current ones to market their space more effectively.
Your customers will be able to see exactly what's on offer inside your building—and if they like it, they'll be able to see how it looks from the outside too.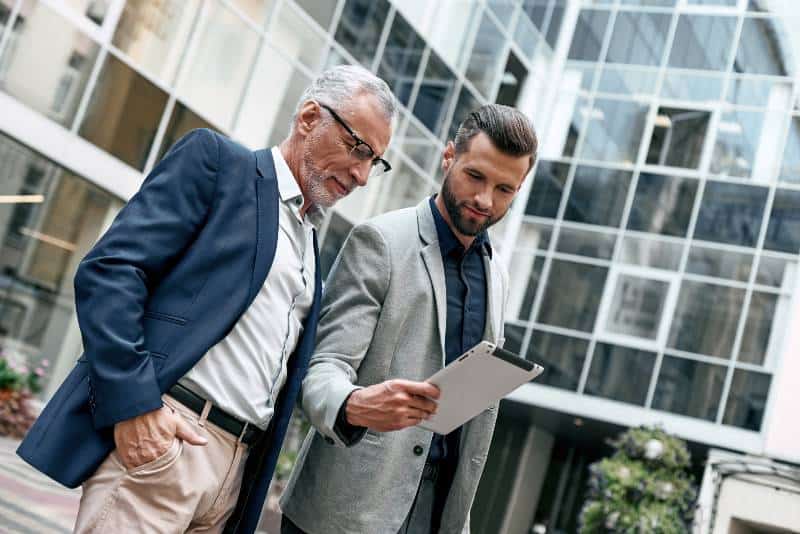 Virtual Tours are Transforming Commercial Real Estate
By 2025, it is expected that up to 75% of the world's workforce will be made up of Millennials. When you add the fact that Millennials love technology, native digital content, and new ideas to the restrictions caused by the pandemic, the new way people work, and the progress in proptech, you can see why commercial real estate needs to step up its digital game.
In today's business world, office space is changing. With more and more businesses going online, office landlords are realizing that they need to change with the times. Many are now showing their office space partially or even completely online. This allows potential tenants to see the space without having to physically visit it.
This is not only safer during the current pandemic, but it is also cheaper and more appealing. potential tenants can see the space without having to physically visit it. This sales process is not only safer during the current pandemic, but it is also cheaper and more appealing. With the rise of online business, office space is changing and office landlords need to change with the times.
What is a Virtual Tour?
Looking for a commercial property can be a daunting task, but thanks to technology, it's now easier than ever to get a feel for a property before even stepping foot inside. Buyers can take a virtual tour, also called a 3D tour or 3D walkthrough, of a house that is on the market. Think of it like Google Maps Street View, except that it shows the inside of a house, and the online shopper chooses which room or area to examine and from what angle.
This digital twin of the property gives buyers the ability to view the home from anywhere in the world and get a sense of the layout and flow without having to travel. In addition, virtual tours can be accessed at any time, day or night, making the home-buying process more convenient than ever. So if you're in the market for a new home, be sure to ask your real estate agent if virtual tours are available.
Benefits of Commercial Real Estate Virtual Tours
Virtual tours are an option instead of doing an in-person tour. They are a great way to showcase commercial real estate properties. They are especially useful for investors and landlords who want to show their properties in the best light. The following are some of the benefits of virtual tours:
You can highlight key features.
When people tour properties in person, they're able to see some of the vital features that make that property unique — such as the view or location. With virtual tours, you can highlight these specific elements and show them off in high-definition detail. This gives potential buyers a better idea of what they're getting into before they move forward with their purchase.
You can show off your property at night.
Virtual tours aren't limited by time or space: You can show prospective buyers how your building looks at night or during the day, even if they were unable to visit during those hours because of their work schedule or other obligations. This makes it much easier for someone who lives out of state or in a different country to get a full sense of what your property looks like.
You can add walkthrough videos.
Not only can you provide potential buyers with still images of your property, but you can also include video walkthroughs. This gives prospects an even better idea of the layout and flow of the space.
Increased foot traffic and leads.
They are an excellent way to attract new visitors and generate leads. Visitors can tour your property from anywhere, which gives them an idea of what it would be like to live there. They can also see how the property is maintained and what amenities it offers. This can help spark interest in your property among potential buyers or tenants.
They allow you to reach a wider audience.
Virtual tours can be shared on social media platforms like Facebook and Instagram, as well as embedded onto websites like Yelp and Google Maps for easy access by anyone interested in seeing them. This also increases exposure for any other properties you may own that aren't featured on the tour itself.
Improved conversion rates.
If you want to sell or lease out your commercial space, then you should consider adding a virtual tour to your listing website or marketing materials. A well-produced virtual tour will help increase your conversion rate as visitors will be able to see what the space looks like before they visit it in person. This helps build trust between you and potential clients as they are more likely to rent or buy from you if they know what they're getting into before making an investment in your property.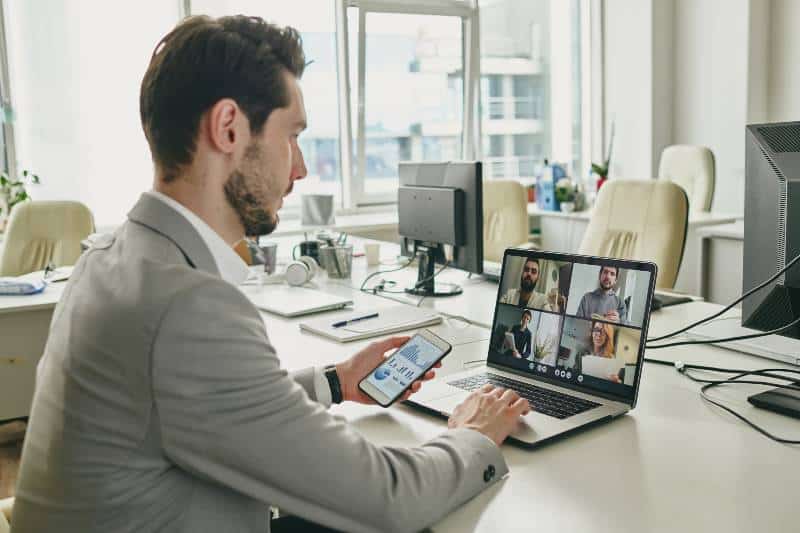 Brokers adapt to the new normal by using virtual property tours
Before anything else, a virtual tour ensures that your establishment is always open for business. Your potential customer can view it whenever they like, from wherever they happen to be, and as many times as they like before scheduling a visit or making an offer.
Tours that are intricate and cover a lot of ground are the best. Commercial property owners have a variety of options at their disposal, from high-quality photographs to cutting-edge augmented reality and 3d virtual tours. Some sites let potential renters view the unit at their own height, place furniture in it, move around it, talk to commercial real estate agents, and find out about the facilities and technical details.
Landlords and brokers who are dedicated to incorporating environmental, social, and governance (ESG) policies into their business model will find that the ability to explore a space remotely has a significant positive impact on the environment. Tenants looking for a place to rent from outside of their home country will find this information particularly useful. When planning business trips, companies can lessen their impact on the environment by taking advantage of virtual tours. Airline travel is responsible for about 5% of global warming. Online sightseeing is a time- and carbon-saving way to see the world's landmarks.
Landlords and brokers, on the other hand, gain twice as much from green certification: The first is the ethical one of conducting business in a way that doesn't harm the environment, and the second is financial: according to a Knight Frank report, sustainable practices can increase rent by as much as 12.3 percent in workplaces.
However, commercial landlords and brokers must be where their customers are if they want to attract Millennial tenants who value technology and environmental impact. The most notable benefit of virtual tours is that they can be incorporated into targeted, trackable digital marketing campaigns that are more efficient, effective, and cost-effective than traditional print ads at reaching potential customers. They enable split testing, save money and resources by not having to be printed, and provide an opportunity for more targeted marketing.
Virtual tours, as well as marketing initiatives that incorporate them, can be a great resource for property managers. Find out who was interested when, and in what, much more easily than ever before.
Is it simple for visitors to use your virtual tour?
Why do you think they like it so much?
What's the issue?
What steps in the sales funnel can you tweak to increase the percentage of site visitors who become paying customers?
All these questions and more can be answered with the information gleaned from virtual sightseeing.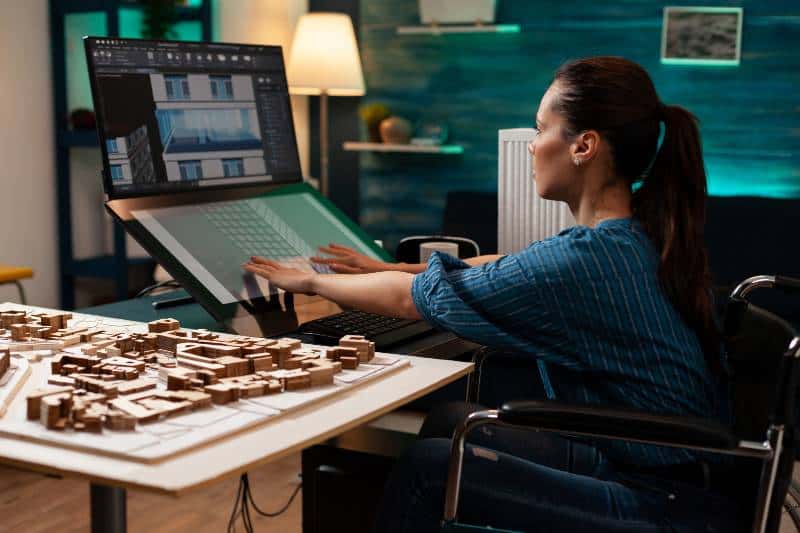 How Virtual Tours Help in the Growth of Commercial Real Estate through the US
New York
Following the global financial crisis of 2008, New York City's economy has made a full recovery. And it has grown consistently over the past couple of years. Although it is true that Wall Street is the city's main financial hub, it is by no means the only economic hub. The city's economy is becoming more diverse, with contributions from the fashion, entertainment, and technology industries. Financial services, business administration, education, and technology are all represented in New York.
In terms of global trade and commerce, New York is unrivaled. Like London and Tokyo, it is a major economic hub for the entire globe. One out of every ten jobs in the city's private sector is with a foreign company, and New York City is home to the headquarters of one of the three and 42 Fortune 500 companies. Commercial real estate transactions in New York are thus critically important.
This makes the commercial real estate market in New York City very robust.
Commercial real estate in New York City is being shown more frequently via virtual tours in this age of social and physical separation.
With virtual tour photography, you can show off every nook and cranny of your commercial building without the buyer ever having to be there in person. They can take their time exploring all that your property has to offer at their own pace and zoom in on any detail that interests them.
Virtual tours of commercial properties allow prospective buyers to get a feel for the layout of the building before making a commitment to purchase.
Other Places
The use of virtual tours has become a mainstay for commercial real estate companies. Virtual tours can help in the growth of the company by increasing its visibility and reach, as well as keeping them in touch with customers.
Real estate agents are no longer limited to just selling homes or offices. They now have more opportunities to sell different kinds of properties such as industrial buildings, retail spaces, and more.
The use of virtual tours is now becoming popular among real estate agents, especially those who want to increase their reach and expand their business.
What Buyers and Renters Learn from Taking a 360° Virtual Tour
Taking a 360° virtual tour is becoming a popular way for home buyers and renters to view properties before they can visit in person. The 360° virtual tour allows viewers to take a full tour of the property from their own homes, which means less time spent driving around looking at properties that might not be right for them.
Once you've taken your own 360° virtual tour, here are some of the things you might learn:
What's included in the home
You can see what furniture and other features are included in the home, including whether there's a dishwasher or central air conditioning system. You can also see if there's room for pets or children in the home. You can also see if there's enough storage space for clothes and other belongings as well as how much natural light comes into each room of your new home.
How big it really is
A 360° virtual tour gives buyers a better idea of how much space there is in each room than an online listing or even photos alone. It also helps them compare it to other homes they've looked at so far and decide if this one will work for them.
Other important aspects
A 360° virtual tour lets renters get an idea of what kind of neighborhood they'll live in and whether there are any parks or other amenities nearby. It also helps them see how close they'll be to public transportation and whether the home is in a safe area.
By taking a 360° virtual tour, you can learn a lot about a property without ever having to step foot inside it. This can save you time and money when you're trying to find your perfect home.
If you're interested in taking a 360° virtual tour of a property, contact a real estate agent today. They'll be able to help you set up a tour of the property so you can see if it's right for you.
The Best Virtual Tour Solutions for Commercial Real Estate
Virtual tours are one of the best ways to showcase commercial real estate. They can help potential buyers and tenants get a feel for a space before they even visit it in person. They can also be useful for interior designers, architects, and other business professionals who want to see what their clients' spaces would look like before they make any changes.
Matterport
Matterport is the go-to platform for 3D capture. It turns real environments into lifelike digital models, complete with all the intricate details that make up a space. With Matterport, you can do so much more than simply take panoramic scans. You can immerse yourself in an interactive 3D model of any room or space.
Ricoh360 Tours
Ricoh360 Tours is a technology company that specializes in creating virtual tours and marketing videos for commercial real estate. They offer a wide range of services, from 360-degree photography and video to drone footage, 3D modeling, and virtual reality.
Klapty
Virtual tours can be made and shared with the help of Klapty, an online tool, and platform. Over 50,000 people all over the world rely on this pioneering social network for virtual tours.
Users from all walks of life, including real estate agents, photographers, drone pilots, hoteliers, business owners, and artists, appreciate Klapty's intuitive interface and lack of technical requirements.
Swivel
Swivel virtual tours show users what a space will look like upon completion with several layout options to choose from, as well as fully-built-out suites in a virtual experience.
Vimeo
Vimeo is one of the most popular video-sharing sites in the world, and it offers a very robust platform for creating virtual tours of commercial properties. The site's creator tools are easy to use and allow you to add text overlays, photos, videos, and music. You can also use Vimeo's built-in analytics tools to track how many views your tour has received and which parts of the tour are getting the most attention from viewers.
Difference Between Google Virtual Tours and Custom Virtual Tours
What is Unique About Custom Virtual Tours?
There are many different types of virtual tours available on the market today. Google Virtual Tours are great for getting an overview of a location, but they don't provide much detail about the interior or exterior of a location. With custom virtual tours, you have complete control over what images and videos are included in the tour, so you can showcase all of the features that make your business unique.
How to Create a Custom Virtual Tour for Your Commercial Property
If you own a commercial property, you may be considering how to create an attractive virtual tour that will showcase your business in the best light possible. The reality is that creating an attractive virtual tour isn't as simple as uploading photos or videos to Google Street View. You need to use special equipment, software, and know-how to create an effective experience for your potential customers.
Here are some tips to help you create a strong virtual tour for your commercial property:
1) Start with high-quality photos.
2) Use 360-degree panoramic images.
3) Add video footage when possible.
4) Keep the viewer engaged with hotspots and other interactive elements.
Virtual Tours For Commercial Property FAQs
Do virtual tours help businesses?
Virtual tours are a great way for businesses to highlight the most important features of their products and services, and there are many different ways that you can use them. Whether your business sells real estate or has a physical location, virtual tours can help potential customers gain an understanding of what it's like to work with you.
How much does it cost to get a 360 virtual tour?
The cost of creating a 360 virtual tour will vary depending on how much work needs to be done and what tools are used. Creating one from scratch can be very expensive, but there are many companies out there that offer cheaper options starting at just $300 per property.
How efficient is the use of virtual tours in promoting real estate?
According to research from TIG Global and Omni Hotels, new travel booking websites are capitalizing on the growing popularity of virtual tour listings. By partnering with hotels, these sites can offer customers an unprecedented look inside a hotel room or other sites as well before they book a place—and that means increased revenue for everyone involved.
How successful are virtual tours?
People in the age range of 18 to 34 are most influenced by virtual tours, with reservations increasing by 130%. Virtual tours are used by 50% of adult internet users for research and decision-making.
How much does a Matterport system cost?
If you're looking for a high-tech way to give your remodeling business a boost, you may be wondering about the cost of a Matterport system. Matterport virtual tours offer three different software offerings, each with its own price tag. The starter package is the most affordable option, at just $9.99 per month.
Conclusion
Even with the limited experience of the researchers, it can be said that virtual tours have a number of advantages in terms of commercial properties. These advantages may enrich or improve the performance or sales of these properties, and they can even appeal to potential buyers who wouldn't have access to these properties without tours.
There are many exciting things happening in this field, so as virtual tour technology improves and becomes more ubiquitous, we will see more opportunities arise for property owners and real estate enterprises—especially considering that there are now mobile apps that put property tours at your fingertips.
In order to make a decision, people need information. The more information you can give someone, the better equipped they will be to make a decision that is right for them. Virtual tours provide people with an immersive experience that allows them to see a property in detail without having to step foot inside.
If you are looking to lease or sell commercial property, consider investing in a virtual tour. It could be the difference between making a sale and missing out on an opportunity. Call or schedule a free consultation today to learn more about how I can help you create a virtual tour of your commercial property.